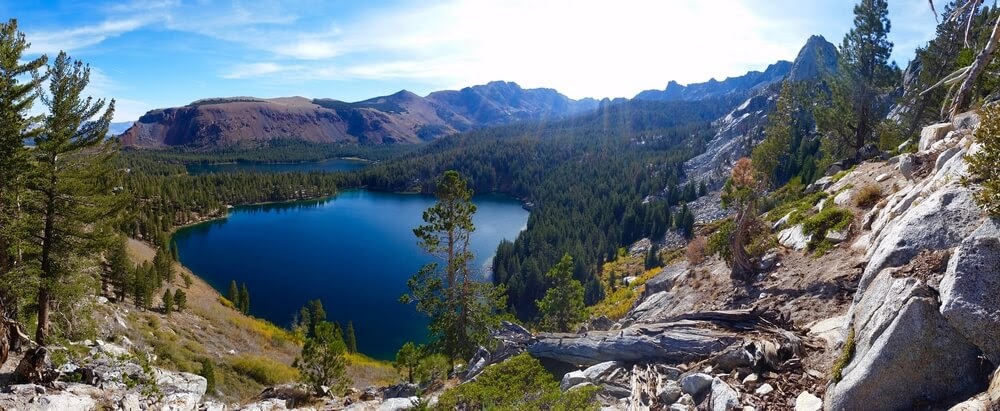 Horseback Riding Tours Near Snowcreek Resort
Temperatures are rising, and summer is taking off, which means it's time to start planning your next summer vacation. There is no better place to plan your vacation than Mammoth Lakes, California. Set against the Eastern Sierras and Mammoth Mountain, the area's pristine natural beauty makes the perfect summer escape. The best way to experience the majesty of waterfalls, valleys, lakes, and mountains is on horseback. Let local guides take you to breathtaking overlooks for the best horseback riding in California. Thankfully, Snowcreek Resort offers scenic lodging in Mammoth Lakes. Stay at our mountain resort and take advantage of over 400 acres of meadow, mountain views, and private creek access. 
Mammoth Lakes Pack Outfit
Trail Rides: Mammoth Lakes Pack Outfit offers trail rides ranging from one hour to all day. The Panorama Dome ride takes off daily and showcases a panoramic view of Long Valley and a nearby waterfall. There are dozens of trail rides to choose from, so browse online to find the best option for you or a group. 

Pack Trips: If you are looking for a multi-day horseback riding excursion, try a pack trip. See and experience everything the Sierras has to offer and let Mammoth Lakes Pack Outfit help you along the way. Some of the services provided include camping gear transportation, full-service camps, stay-in-camp wranglers, and more.

Horse Drives: Saddle up and embark on an exciting tradition. Ride along as the wranglers at Mammoth Lakes Pack Outfit move the herd of horses and mules between pastures. This four-day trip is full of wide-open valleys, mountain views, lakes, and streams. The Spring Horse Drive has already taken place, but look out for another one this fall.
McGee Creek Pack Station
Daily Rides: Let the guides at McGee Creek Pack Station take you on one of their rides offered daily. The McGee Canyon Loop is a favorite for beginners looking for panoramic mountain views. The all-day scenic rides offer three different routes to ensure the best day horseback riding for you.

Pack Trips: Explore the John Muir Wilderness with a private group on your terms. There are several routes you can take to see different highlights during your trip. The McGee and Baldwin Canyons winds along creeks, meadows, lakes, wildflowers, and views of the Sierra Crest. The Convict Basin is surrounded by stunning views of the Sierras and sparkling blue lakes. Book your pack trip with McGee Creek Pack Station and explore the best of California on horseback.
The Best On-Site Amenities at Snowcreek Resort
The best California horseback riding can be done during your next vacation to Mammoth Lakes. End your days at Snowcreek Resort and unwind with all of the on-site amenities. Enjoy a round of golf at our alpine course on the resort, surrounded by panoramic views of the Sherwin Mountain Range. The athletic club offers tennis courts, a full gymnasium, an indoor pool, and more! We also have an on-site spa where you can rejuvenate after a long day with massages, facials, and body treatments. We have so much to offer at our resort, so come and see for yourself! If you have any questions, don't hesitate to contact us at 760-914-1033..