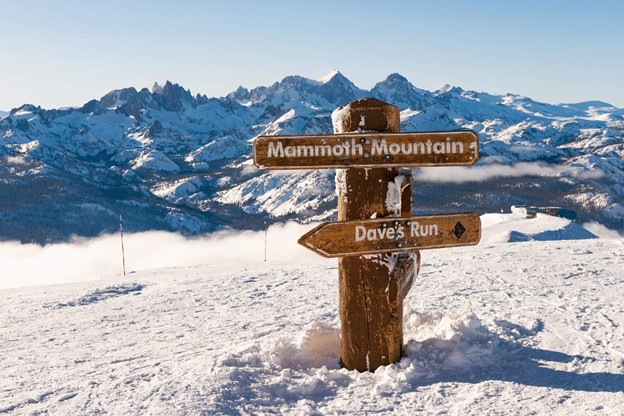 A Helpful Mammoth Lakes Winter Guide
Very few four-season destinations in North America rival Mammoth Lakes, California, a visual, recreational, and luxuriant delight, especially when combined with an extended stay at picturesque Snowcreek Resort. The resort's namesake (Snowcreek) wasn't chosen at random; Mammoth Lakes welcomes approximately 385 inches of snowfall annually, more than any other winter destination in California. Despite 30-plus feet of snow every winter, the region's average highs typically sit in the low 40s. Thus, outdoor enthusiasts can comfortably ski, snowshoe, and sled without freezing. Snowcreek Resort's 449-acre village rests in the heart of all the action, including mountaintop thrills, tantalizing romance, and gourmet dining. In hopes of enhancing your upcoming stay, we've compiled a brief, albeit helpful Mammoth Lakes winter guide.
Snow-Packed Thrills and Head-Turning Natural Beauty
There's never an offseason for natural beauty and outdoor exploration here in California's Eastern Sierras. Unlike most like-minded destinations, we welcome heavy winter storms with open arms and a grin. The rugged mountains swiftly transform from fossil-gray massifs to pearly-white alps within minutes, effectively alluring hundreds, if not thousands, of tourists to Mammoth Lakes within a moment's notice. The Mammoth Mountain Ski Area boasts 3,500 acres of world-class hills, reaching over 11,000 feet above sea level. It's a 150-run winter wonderland for skiers and snowboarders of all ages and skill levels.
Meanwhile, the Tamarack Cross Country Ski Center is one of California's longest Nordic trail systems, covering over 19 miles. Guests are also encouraged to try something new, such as a dog sled tour, a guided snowmobiling excursion, and some serious backcountry snowshoeing. Per usual, dress for the weather, plan your route, and drink plenty of fluids.
Romance, Sophistication, and Fine Dining
Over the years, Snowcreek Resort itself has transformed into one of the most romantic destinations in the Eastern Sierras, mainly because of its 30,000-square-foot Athletic Club. The club features indoor swimming pools, hot tubs, saunas, and on-site cardio classes and spa treatments. Meanwhile, most vacation rentals boast a fireplace, outdoor grill, fully-equipped kitchen, cable television, high-speed Wi-Fi, complimentary shuttle services, and private balconies. Couples can enlist the help of a private chef or embark on a short stroll into town for an extravagant feast at SKADI, Petra's Bistro, or Jimmy's Taverna. 
Mammoth Lakes Winter Getaway
The time to book a well-deserved Mammoth Lakes winter vacation is now before the snow begins to fall and Californians once again flock into the Eastern Sierras. Ski season is arguably the busiest time of year, especially around the holidays. Snowcreek Resort boasts the area's largest collection of Mammoth Lakes condo rentals, most of which feature fireplaces, newly-renovated kitchens, distinctive decor, mountain vistas, and spacious living areas. We couldn't think of a better place to start and finish each day of snow-filled adventures! Click the Book Now button to check availability (or call us directly at 800-544-6007). Mammoth Mountain patiently awaits your arrival!