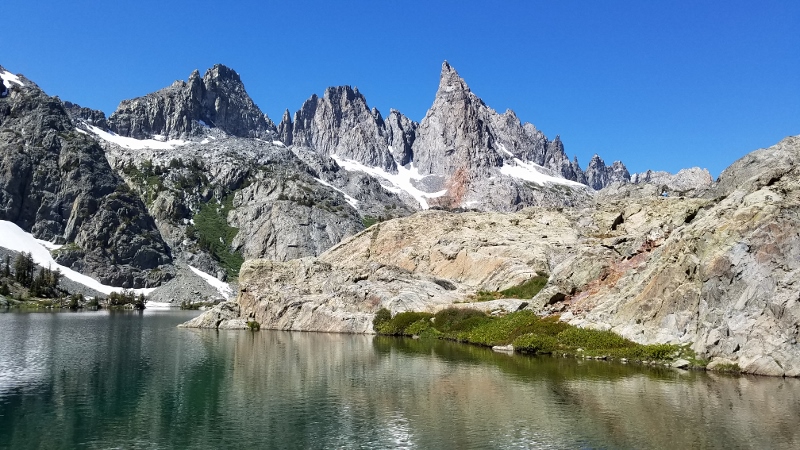 Best Hikes in Mammoth Lakes
If you're looking to explore some of the best hikes in Mammoth Lakes, you must stay at out Snowcreek Resort we're strategically located amongst great hiking trails and mountain biking trails. We'll also give you hand-curated trail maps and driving directions to accommodate every nature lovers' journey through our Eastern Sierra mountains this spring. You'll also find some great local parks, like Valentine Reserve Ecological Study Area or Shady Rest Park. There are thirty moderate trails in Mammoth Lakes ranging from 1-mile up to 25-miles. 
Best Hikes in Mammoth Lakes
The first half of the Duck Pass trail can be congested in the summer, but not as much in Spring. We recommend going all the way to Pika; the views are well worth the effort. Duck Pass Trail climbs through the Coldwater Creek watershed to its origins and follows a series of spectacular alpine lakes and meadows, like Lake, Blue Crag and the Mammoth Crest. Duck Pass Trail is a great trail, however access to this and other high mountain trails can vary depending on the severity of winter snow, so be sure to contact us for trail updates. Convict Lake Loop Trail offers beautiful scenery and hikes through the blooming nature of vibrant greens and beautiful wildflowers reflecting on the clear lakes. The Eastern Sierra Mountains are spectacular, with breathtaking views all around Mono County. These are just a few of the best hikes in Mammoth Lakes, there are hundreds more for you to discover during your stay at our Snowcreek Resort. 
Snowcreek Resort with your Family
Snowcreek Resort offers a wilderness sanctuary with everything you love and cozy mountain living rentals to accommodate all your needs. Our beautiful property is surrounded by pristine wilderness and the natural beauty of the Eastern Sierra Mountains. Mammoth Mountain is just minutes away offering some of the best hikes in Mammoth Lakes as well as adventurous biking trails. Practice your swing at our Ted Robinson 9-hole alpine golf course and driving range, or keep up with your fitness goals at our athletic club and spa with tennis courts, racquetball and wellness classes. Let the kids cool off at our on-site resort as you enjoy the spring sun! Spend more time with your family with Snowcreek Resort.