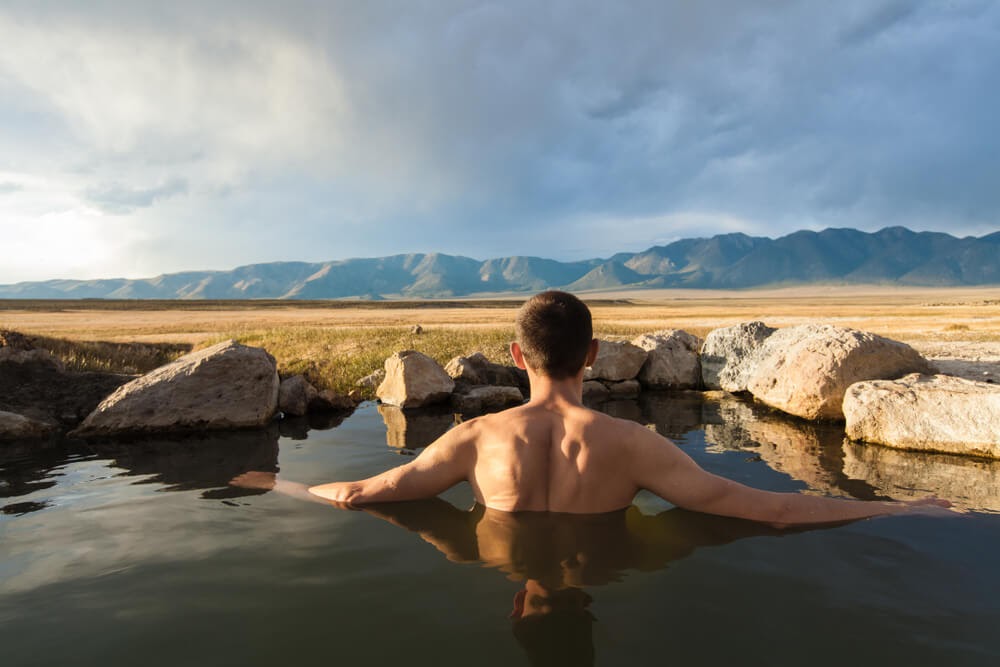 Discover the Hot Springs near Mammoth Lakes
Any Mammoth Lakes vacation can be physically demanding. From all of the outdoor recreation opportunities at your disposal, including skiing, snowboarding, hiking, and mountain biking, you'll surely need a spot to rest and recuperate. Fortunately, Snowcreek Resort is the perfect place for you! With dozens of vacation rentals, you're sure to find the one that makes you feel at home. But, if you're looking for a more distinctive approach to rest and relaxation after a day filled with adventure, then you cannot go wrong with taking a dip in any of the hot springs near Mammoth Lakes! Here are our top five picks.
Wild Willy's
Possibly the most popular hot spring in the area, Wild Willy's offers two different pools to choose from. After parking, you'll take a short hike along a wooden boardwalk path until you arrive at the pair of pools. Be warned, though, as swimsuits are optional, and you may come across nudity.
Pulkey's Pool
Pulkey's Pool, otherwise known as "Hilltop Hot Springs," offers some of the best views of any hot spring near Mammoth Lakes. This tub can snugly fit up to 6 guests and hovers at a temperature just above 100°F. Once again, clothing is optional.
Crab Cooker
Much more remote than the other offerings, Crab Cooker Hot Springs is well worth the trip. This human-made cement tub lives up to its name and can reach the steaming temperatures to cook crabs! Unlike the others, the temperature can be controlled by a valve on the pipe just outside the pool.
Shepherd
Also offering temperature control, Shepherd's hot spring is an easy find from Mammoth Lakes. Cement additions have been made, including a bench in the water to sit and relax on. Be prepared to wait, though, as its convenient location makes it another hot spot—no pun intended.
Travertine
The furthest hot spring near Mammoth Lakes on our list is Travertine. Though it is an hour's drive away, Travertine is the most unique spot on the list, offering a magical setting for relaxation. You'll choose among six different pools of varying heat levels. Offering stunning views of the Sierras, the floors are also lined with rich gray travertine mud known for its restorative properties.
Soaking It Up at Snowcreek Resort
With so many hot springs near the Mammoth Lakes area, you'll have no shortage of leisurely pit stops on your next trip. But, if you don't want to take a chance on the wait or are a little uncomfortable soaking in the great outdoors, then you'll always feel at home with us here at Snowcreek Resort. Our on-site spa and hot tubs are excellent alternatives and provide the kind of privacy you need to feel comfortable in your own skin. Contact us to find more information and amenities to aid in your relaxation.