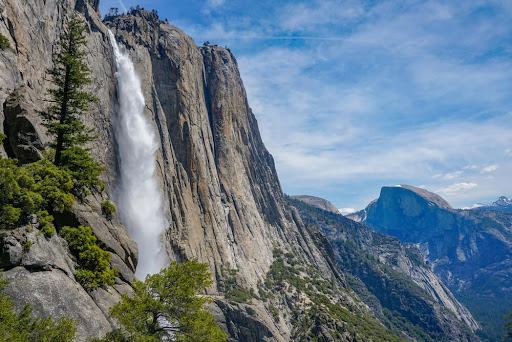 A Day Trip from Mammoth Lakes to Yosemite
Mammoth Lakes may be known for its skiing and winter adventures, but summer in Mammoth is just as spectacular. Summer brings endless sunshine for mountain adventures and re-opens our access road to Yosemite National Park. A day trip from Mammoth Lakes to Yosemite is the perfect way to kick off summer and spend time at one of the most treasured national parks in the country. Yosemite is less than an hour away when you take Tioga Pass State Highway 120 starting in early summer. Snowcreek Resort is an excellent basecamp for your outdoor adventures. Visit the iconic trails and landmarks of Yosemite during your California summer vacation.
How to Access Yosemite from Mammoth Lakes
The only way to get from Mammoth Lakes to Yosemite is to take Tioga Road, Highway 120. The heavy snowpack on this route means that the road isn't cleared for public access until late May or early June. This date is different every year, so make sure you read the plowing update before making any plans. If you prefer to take a bus to the park, you can use the Yosemite Area Regional Transit  (YARTS) transportation instead.
You will also need to make an advanced reservation for your visit from May 20th through September 30th. Learn more about entrance reservations here. 
Things to Do in Yosemite National Park
There are endless things to do and see during your trip to Yosemite. The park's most popular area, Yosemite Valley, is easily accessible from Mammoth. Witness cascading waterfalls, granite cliffs, canyons, and giant sequoias at this awe-inspiring national park.
Make the Trip from Mammoth Lakes to Yosemite!
Mammoth Lakes is the perfect destination for summer adventures in California. Besides all the outdoor activities around town, we are also a short drive away from beautiful Yosemite. Plan a day trip from Mammoth Lakes to Yosemite and discover the top attractions and landmarks in the park. Afterward, Snowcreek Resort is the ideal destination to unwind with your family in a spacious vacation rental. We represent a wide variety of properties that can accommodate any group vacationing in Mammoth Lakes.